The Rector's greeting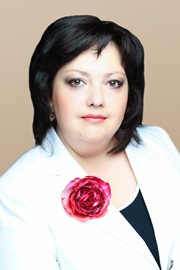 "Today no one needs to be convinced that a successful career begins with good education. Kazan Innovative University named after V. G. Timiryasov (IEML) was created in 1994, in order to promote the exceptional quality of young specialists' training. It's important for us to equip our students with theoretical and practical knowledge to help them achieve professional success. According to this trend, we are coordinating our activities. In our University we provide training in many areas: law, economics, psychology, management, service, linguistics and many more. We also constantly monitor market needs for new professions. In recent years we began to prepare specialists in Quality Management, Applied Computer Science in Economics, Hotel and Tourism Business, Interpreting and Technology of Catering.
Certainly the quality of education depends first of all on the qualifications of the faculty. Our students are lucky because they study at a unique institution of professional training and higher education under the guidance of talented scholars, including 200 PhDs and candidates of sciences. All our activities originate from our philosophy of combining fundamentals of education with modern information technology. Innovation in the educational process, scientific research, development of distance learning and business education experience together with classical education methodology allows KIU (IEML) graduates to adapt to the requirements of today's life.
Last but not least, the University is located in the beautiful city of Kazan, the capital and largest city of the Republic of Tatarstan, Russia. Often called the "Third Capital of Russia" and "Sports Capital of Russia", this multi-ethnic, multi-cultural city offers its residents and visitors a wide range of business opportunities and fascinating leisure activities. "
Asiya V. Timiryasova
PhD in Economics
Rector of Kazan Innovative University named after V. G. Timiryasov (IEML)